ELECTRAACE HISTORY
Mr.SEKAR VEMBULI
FOUNDER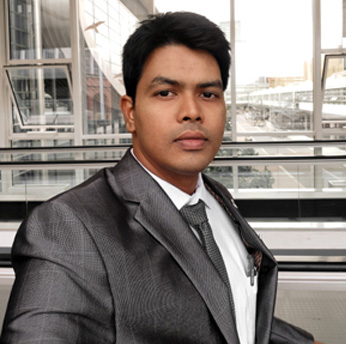 Mr.MAGESH SEKAR
SALES & FINANCE
The Company was estabilished in 2004 under the name "ELECTRAACE" as a sole proprietorship firm. The founder of electraace Mr. Sekar vembuli had a experience in this field since 1997 and started his export business in the name of ACE INDIA as a partnership firm.

In 2004 the company's founder Mr.Sekar vembuli started his own sole proprietorship firm ELETRAACE as a 100% export oriented unit and had our stepping stone majorly in European market.

In the beginning, We manufactured slip rings of alternators of all makes and exported our products in European countries.

In 2005, We established our inbuilt tool room to launch our new developing products as per customer's demands and specifications.

In 2009, We extended our product range and started to manufacture plastic plugs, Brush box, alternator covers and alt bush.

In 2012, We marked our identity in AUTOMECHANIKA- Messe Frankfurt and

In 2012, We marked our identity in AUTOMECHANIKA- Messe Frankfurt and

in 2013, we also exhibited our stall in AUTOMECHANIKA- Dubai & USA

In 2014, We obtained ISO 9001:2008 certificate for quality standards. Our passion for excellence and commitment to quality guarantees that all our products and services are delivered with total customer satisfaction.

In 2015, We extended our production plant to larger industrial area in kanchipuram district. Due to increased demand in alternator parts in market, Electraace increased their production capacity to another level.

In 2017, we implemented ISO 9001:2015 certificate by maintain consistent quality standards with customer satisfaction.

In 2018, our production plant installed automatic molding machine because of continuous demand in the aftermarket. By installing automold machine, we are able to make things more intense and providing high production capacity to meet our customer's requirements.

Currently we are specialized in developing new components as per customers needs or samples under our inbuilt tool room. With this well developed workforce and advanced machineries, Electraace is in the position to meet growing demand for high quality products with on time delivery and also to meet customer's needs in the aftermarket.