WELCOME TO ELECTRAACE
ELECTRAACE IS ONE OF THE LEADING MANUFACTURERS OF ALTERNATOR PARTS OF ALL MAKES. AS A 100% EXPORT ORIENTED UNIT, ELECTRAACE IS POISED TO GAIN A MAJOR SHARE OF EXPORT MARKET, AND HOLD ITS PLACE OF PRIDE IN THE INTERNATIONAL MARKET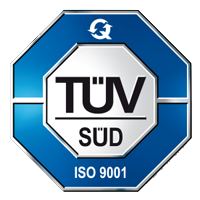 We specialize in developing products as per customers requirements, samples & specification

we are leading manufacturers and exporters of alternators parts. we hold a major part in international market in alternator parts, auto electric parts, lucas, bosch, delco, ford, hitachi,leece neville, ducellier, nippondenso, prestolite and mitsubishi alternators parts;alongwith its spare parts, slip rings and starters. Our passion for excellence and commitment to quality, guarantees that all our products and services are delivered to provide total customer satisfaction. Every aspect of our operation exudes professionalism & progress, keeping in mind the long standing ideals like quality, trust and loyalty.

Our growth philosophy lies in the amalgamation of infrastructure, human resources, comfort level of the final consumer, while keeping the costs in check.
WANT TO ENQUIRE ABOUT OUR PRODUCTS?
We have provided the enquiry form please feel free to contact us
Enquiry
DO YOU WANT TO LAUNCH COMPLAINT?
We have provided the complaint form please feel free to contact us
Complaint